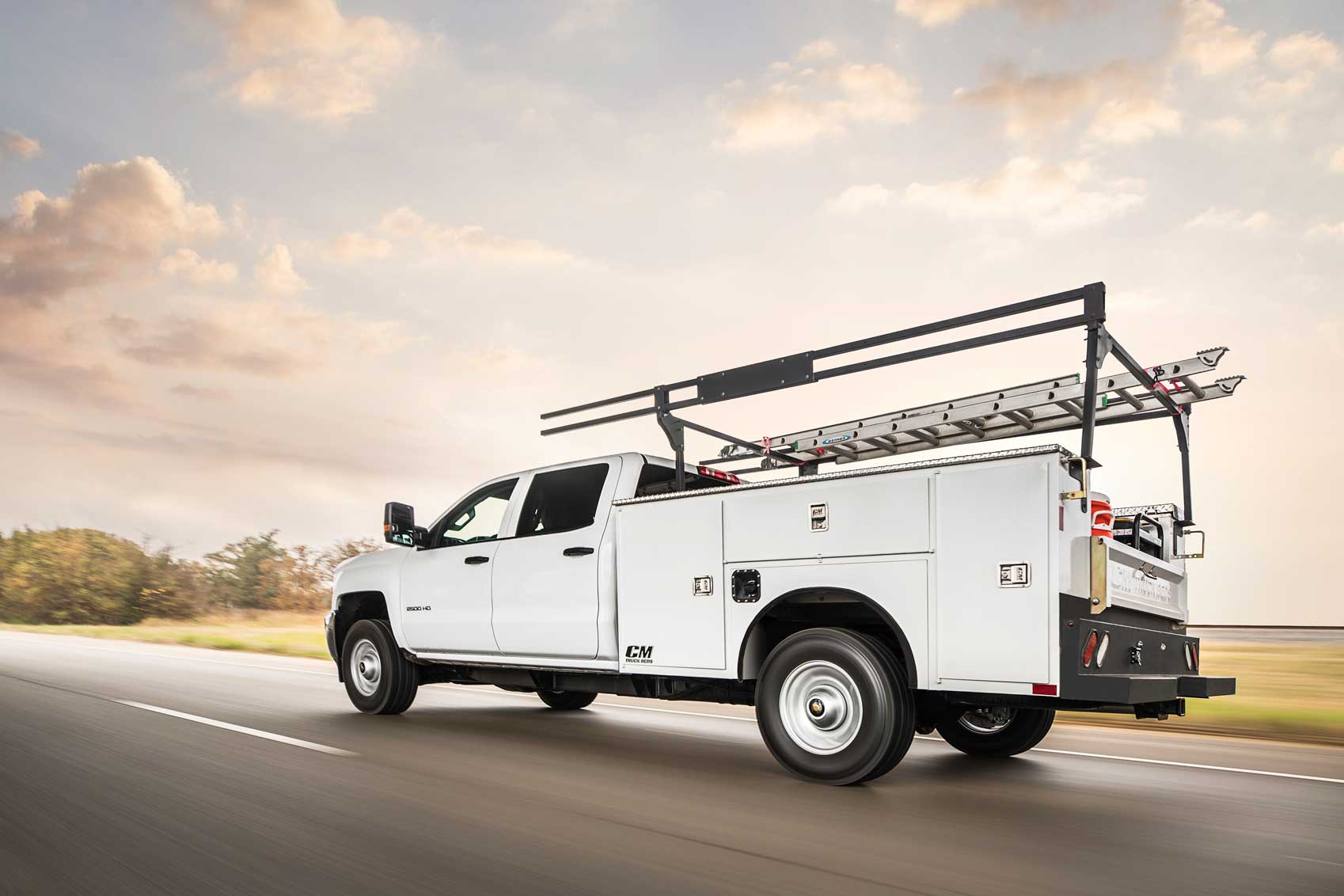 Maintain Your Rig
Oil and gas equipment needs specialized maintenance, usually on-the-go because its so unwieldy. That's where CM Truck Beds comes in.  You need a work truck that will get your tools where you need them, as efficiently as you need them.  Fortunately, CM excels at just that.
Perform Maintenance Anywhere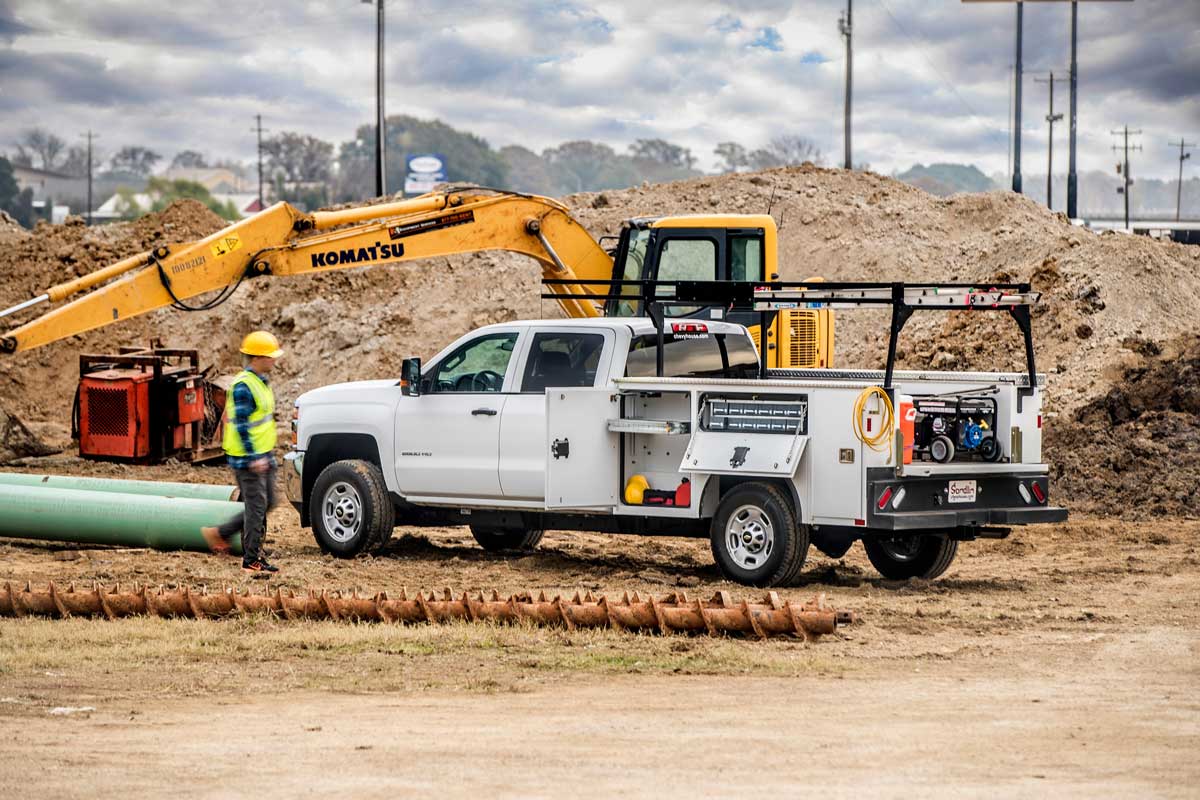 CM's versatile SB service body features ultra-durable hardware and loads of storage in a component-style design, so it's easy to customize for the needs of the job.
An aluminum iteration of our SB models, the SBA service bodies are lightweight, corrosion-resistant workhorses, offering efficiency and toughness in a single package.
From the heavy-duty welded bulkhead to the long-lasting LED lighting, the PL steel platform body delivers quality, versatility and convenience you can depend on.