TM Deluxe Steel Tradesmen Body
Standard Equipment Information
All steel frame construction
A durable, steel manufactured truck bed that displays strength, dependability, and durability.
4" structural steel channel frame rails
Our structural 4″ channel frame rails are stronger, more durable, and prevent any rusting from the interior of the tube. Furthermore, we don't use roll formed runners, making our structure stronger than any on the market.
3" steel roll-formed 3/16" channel cross members
These are the toughest most durable subframe on work trucks.
Full length side skirt with rolled fenders and aluminum tread plate trim
A one piece, no exposed seam skirt that provides less corrosion and oxidation.
6 lockable toolboxes, 3 on each side, featuring T-handle compression latches
CM's lockable toolboxes give you security, plenty of storage, and a strong reassurance when it comes to protecting your cargo and equipment. Our new T-handle compression latches ensure your boxes won't open in transit, and they provide incredible protection from the elements. Note: The 11'4″ TM body has a set of 54″ front toolboxes (one per side).
Angled fuel fill
Provide a shiner, and better looking feature to your work truck. As well as a no-corrosion zone throughout your in-and-out hauls.
Full length rear skirt
A one piece rear skirt that is seamless with integrated structure. This feature allows a slick and finished look on your rear body.
Tapered rear corners for maximized turning radius
This feature allows a maximized turning radius with innovative and sleek design.
Rear bumper with aluminum tread plate trim
Provide a shiner and brighter element to the rear bumper of your work truck.
Drop down rear tailgate with center handle
Provide a shiner, brighter, and anti-corrosive element to the work truck.
Tall rear box
Provides more storage space and versatility.
Opossum Belly Box
This box is a treaded design and conveniently manufactured underneath the flatbed where you can store your shovels and other outdoor tools.
LED Cargo light with toggle switch
Provides lighting to be able to see your tools and equipment on the deck.
30,000 lb. rated B&W gooseneck hitch with 7 way electrical plug
This is a best in class, independently tested gooseneck hitch that will remain durable throughout your hauls, no matter what they may be. It also contains a 7 way electrical plug to give you ample choices for your power-driven needs.
18,500 lb. rated B&W bumper pull hitch
CM's independently rated bumper pull hitch gives you a best in class towing capacity which is integrated into the entire frame.
Truck Bed Lighting features include:
2 each – LED recessed trail, brake and back up lights mounted in headache rack
When you are backing up or hitting those brakes along the road, our LED lights will make your truck bed stand out more and brighter! Our LED lights also use less power than conventional incandescent lights.
LED Stop, turn, tail, back up, and tag lights in skirt
These CM lights are brighter, last longer, and use less power than conventional incandescent lights. This results in your stops, turns, tag lights and more being easily seen and recognized.
LED DOT required lighting (clearance and marker lights)
Which means our lights are brighter, and use less power than conventional incandescent lights. All lighting must be wired to meet all DOT requirements as originally intended by vehicle manufacturer.
Cast aluminum worklight housing and lights
Our cast aluminum work lights provide users with a safer and more productive work space. When your oilfield or construction job runs long into the night, trust in CM Truck Beds.
Brochure
Submit the form below to be provided a copy of our Steel and Aluminum Truck Beds and Service Bodies Brochure.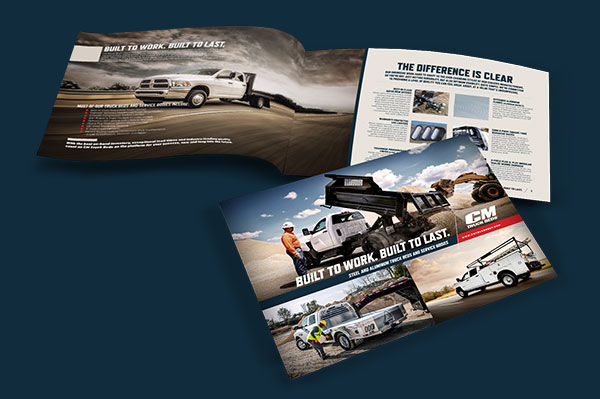 CM Truck Beds News
Introducing CM Truck Beds' New Dump Hauling Body. Complete with superior features and unparalleled options, the new dump hauling body can tackle any job.
Kingston, OK. – CM Truck Beds is proud to introduce the new SZ Model squeeze bed. Due to popular demand, this new truck bed is the hay squeeze bed dealers and customers alike have been searching for. CM [...]
CM Truck beds have the customizable service bodies you have been looking for. Our component style body gives you the flexibility to add anything to your body