Keep the lights on
Public utility workers tirelessly  keep the electricity going, water running, the roads clear, sewage in check and offer so many more essential infrastructure and municipal utility services.  Whether you work with coal, natural gas, telephone/Internet lines or transportation, you need truck beds and service bodies you can rely on.  That's where CM Truck Beds comes in with our selection of truck beds, service bodies and more.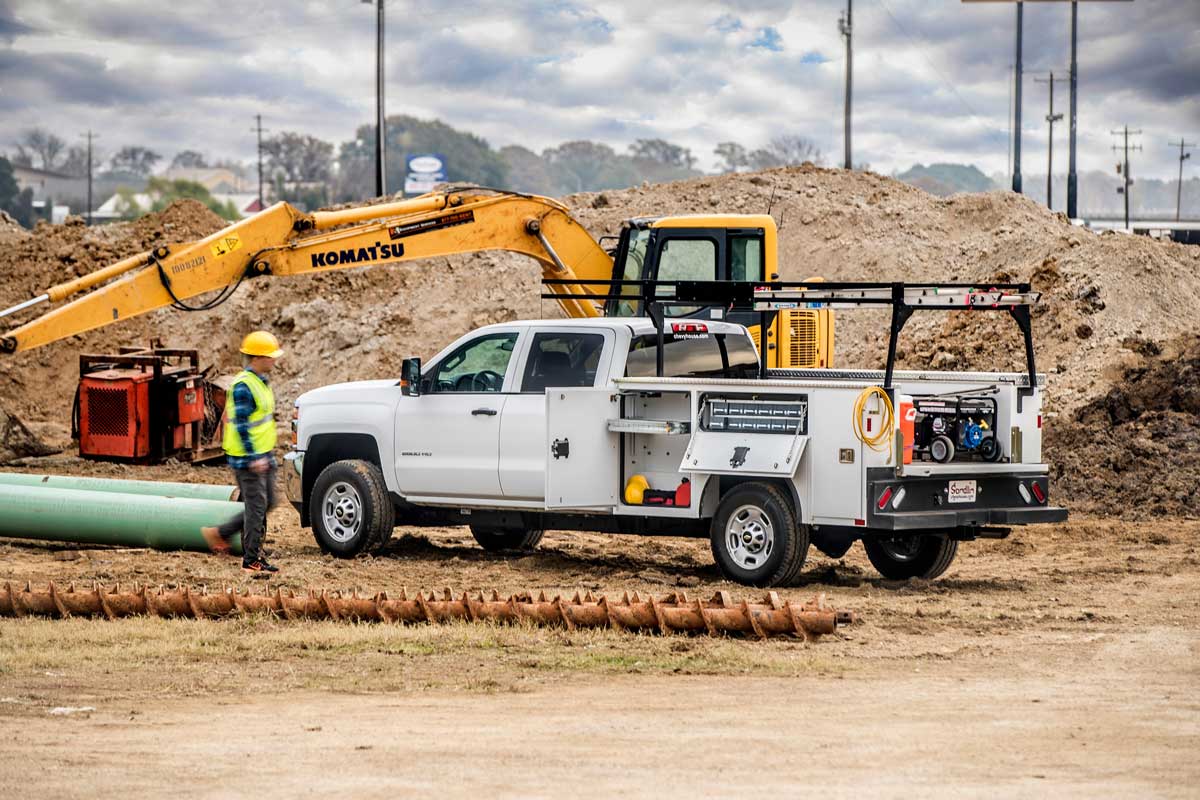 CM's versatile SB service body features ultra-durable hardware and loads of storage in a component-style design, so it's easy to customize for the needs of the job.
An aluminum iteration of our SB models, the SBA service bodies are lightweight, corrosion-resistant workhorses, offering efficiency and toughness in a single package.
With its sleek design, ultra-durable hardware and unsurpassed features, including a heavy-duty two-way rear gate, this rugged dump hauling body is the smart choice for professionals in construction, excavation, landscaping and beyond.