Built to work. Built to last.
The Difference Is Clear
CM Truck Beds offers the industry's most rugged, durable and best-looking truck beds and service bodies. We're proud to be the product of choice for commercial fleets and work truck users. Whether you're looking for a steel flat bed, a specialty bed, a heavy-duty aluminum bed, or a versatile service body, CM Truck Beds has a product to meet your needs and exceed your expectations. Our diverse lineup will fit almost any cab and chassis or take-off body unit.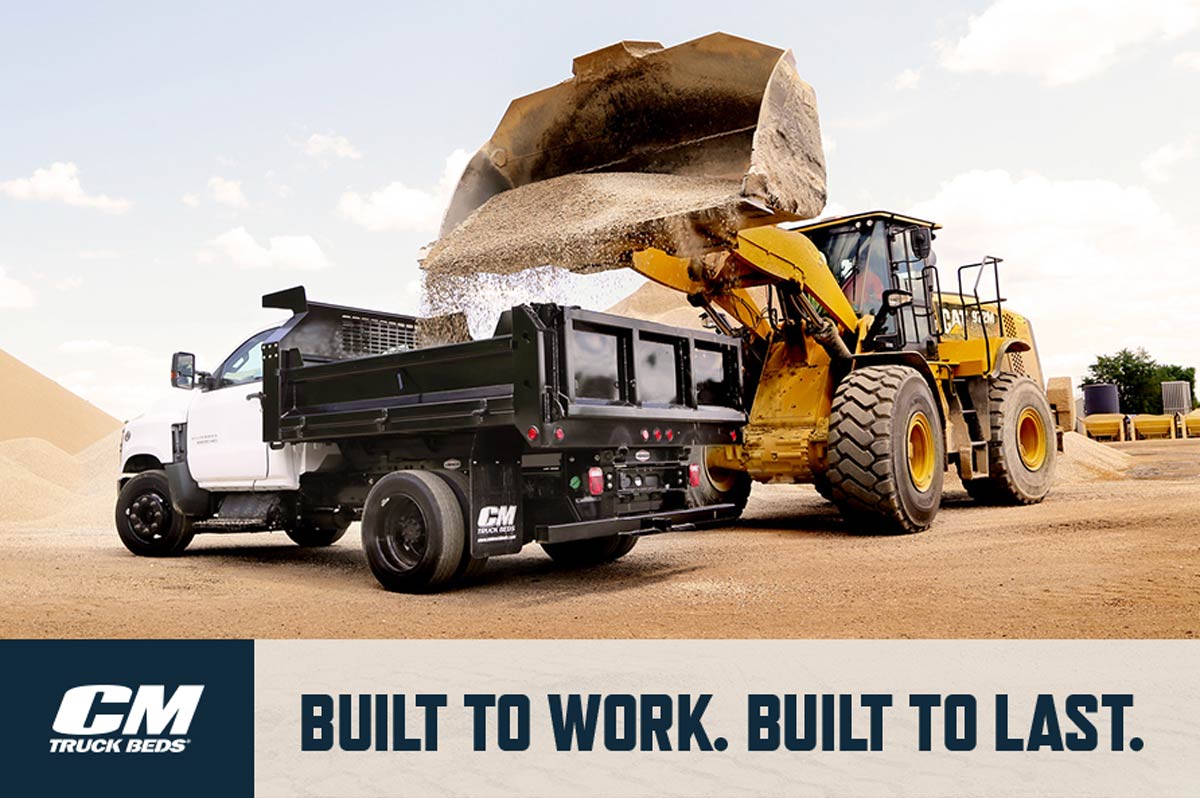 THE DIFFERENCE IS CLEAR
Our engineers work hard to adapt to the ever-changing styles of OEM chassis manufacturers, so you're not just getting durability, but also optimum usability. Quite simply, we're committed to providing a level of quality you can feel great about, at a value that's unsurpassed.
Best-In-Class Rated B&W Trailer Hitches
Premium TexArmor Powdercoat Finish (Steel Models)
T-Handle Compression Toolbox Latches
3/8″ Rubrail & Stake Pockets on Many Models
Optronics LED Lighting with Lifetime Warranty
Plug & Play Modular Sealed Wiring Harness
1/8″ Steel Treadplate Decking
3″ Steel Crossmembers
Service Bodies Feature Component-Style Configuration
Easier to Customize, Maintain and Repair
Best-In-Class Rated B&W Hitches
While some manufacturers install hitches that are untested, CM Truck Beds come standard with B&W hitches that are proven to withstand the heavy loads our beds tow. Each attachment point comes with quality electrical connections, ensuring that you tow with safety first.
EXTRUDED ALUMINUM FLOORS (ALUMINUM MODELS)
How's this for tough: Our extruded aluminum floors have a weight rating of 800 pounds per square foot. Some say aluminum is weaker; we say they're just doing it wrong. (Not standard on AL ER Models.)
WARRANTY-PROTECTED LED LIGHTING
When safety counts, count on CM Truck Beds. We utilize the safest, easiest-to-maintain lights on the market. LED lights are brighter, light up instantaneously, make for easier maintenance, and come with a standard lifetime warranty.
SINGLE-PIECE SQUARE TUBE HEADACHE RACKS
Clearly the toughest, heaviest square tube headache racks in the business. You won't see breaks, cuts or pieced-together parts in our racks; built from a single piece, they're indestructible. When the unexpected occurs, count on our headache racks to keep you safe.
TEXARMOR POWDERCOAT FINISH (STEEL MODELS)
While other companies stick to paint, CM coats every steel product with a super-durable powdercoat primer followed by a high-gloss TexArmor powdercoat finish. We go under every edge and cover every crevice to ensure your truck bed is protected. This superior finish adds a shine that will last for many years.
3-PIECE PLUG & PLAY MODULAR SEALED WIRING HARNESS
We understand that our beds are exposed to harsh conditions that oftentimes cause wiring to corrode, pull apart or deteriorate. CM Truck Beds wiring harnesses are designed for durability in even the most challenging conditions.