Made right for your jobsite
As a contractor, you need a work truck that can rise to the tough challenges of a construction site. CM offers a wide range of flat beds and service bodies that support the building industries. Highly customizable, with best-in-class features and options for your specific needs, CM bodies are the smart choice for smart builders.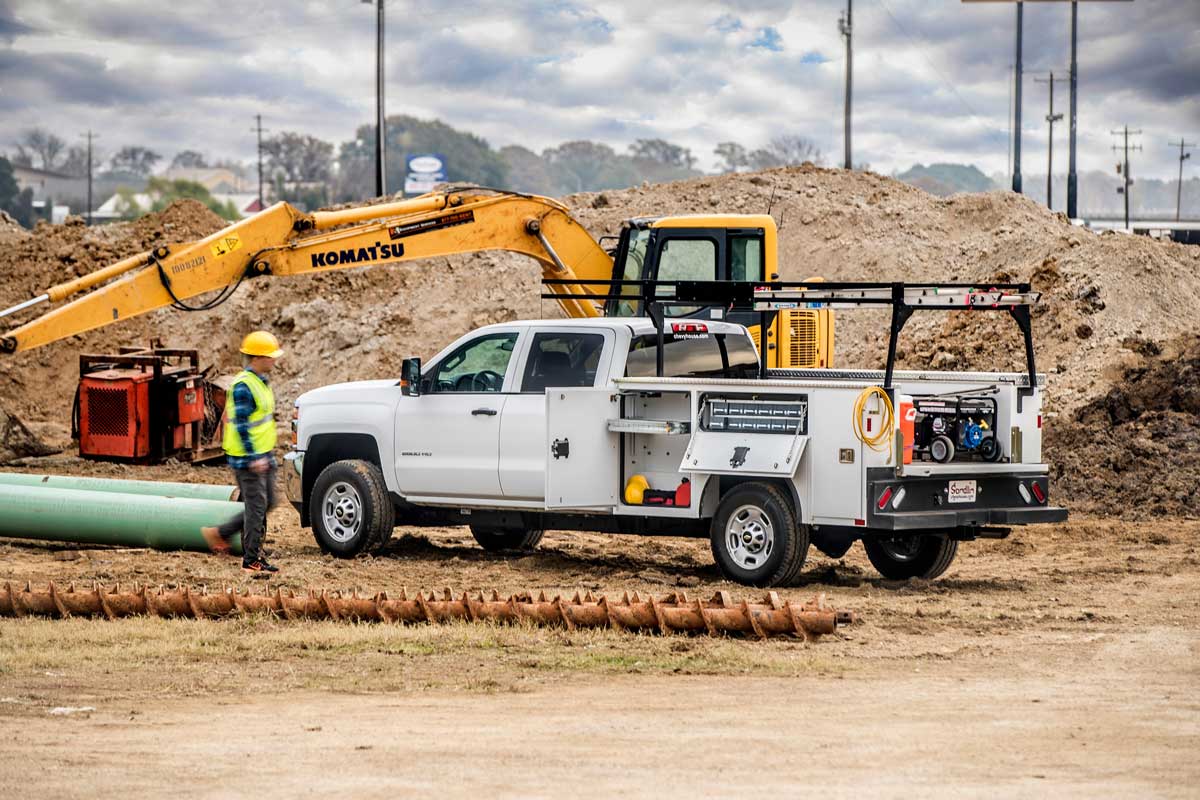 CM's versatile SB service body features ultra-durable hardware and loads of storage in a component-style design, so it's easy to customize for the needs of the job.
From the heavy-duty welded bulkhead to the long-lasting LED lighting, the PL steel platform body delivers quality, versatility and convenience you can depend on.
With its sleek design, ultra-durable hardware and unsurpassed features, including a heavy-duty two-way rear gate, this rugged dump hauling body is the smart choice for professionals in construction, excavation, landscaping and beyond.