SBA Welded Aluminum Service Body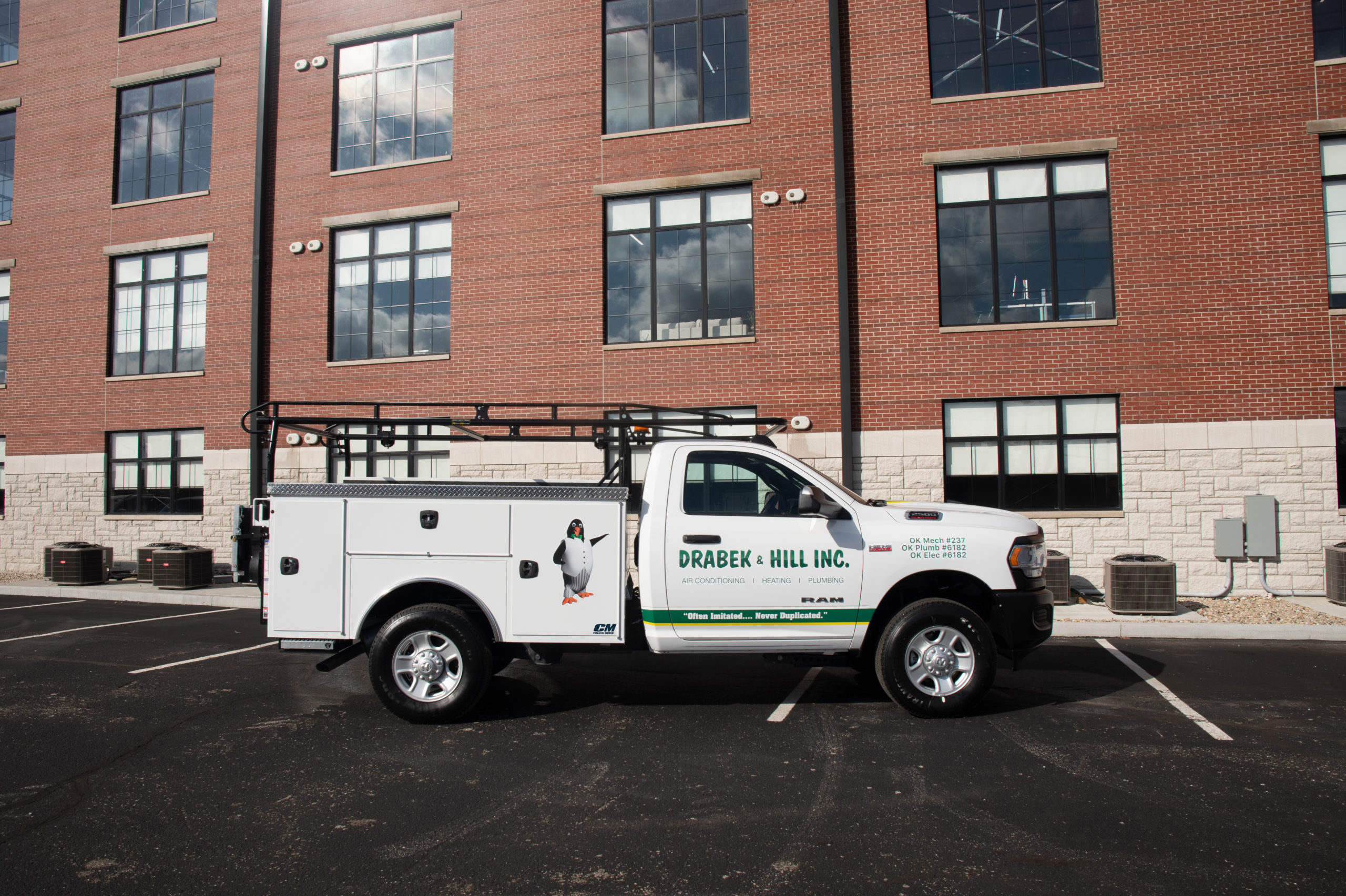 Versatility is our middle name
CM's aluminum welded service body is the perfect choice for those trades that are looking for a heavy duty, lightweight solution for their fleet needs.  With a better design intended to meet the rigors of everyday use, our bodies are ready to tackle any job they are used in.  Our limitless options also make our bodies easier to use and help owners organize their fleets better than any body on the market today.
Standard Equipment Information
Super-durable powder-coat finish
Using the highest quality powder-coat finish, we go under every edge and cover every crevice to ensure your truck bed is protected. This superior finish also adds a shine that will last for many years.
Non-slip black lava
Count on the toughest, most durable deck coating that extends the life of our truck bodies. Not only does it hold up through the rigorous work, but it also provides a non-skid surface.
Gas cylinder-style door holders
These gas shocks provide strength that allows our doors to open smoothly and stay open so you can use your truck body for what its intended for…work!
Smooth Welded Tops
On the CB and CBA bodies, you would see the treadbrite aluminum compartment tops.
LED rear lighting with wiring harness
Our clear LED lights are brighter, easy-to-maintain, and use less power than conventional incandescent lights, so your lights will be easily seen and recognized.
Recessed rear bumper
Our crash zone bumper reduces potential damage to your vehicle while adding safety and peace of mind when you're on the road.
Treadbrite aluminum compartment tops
No covers here! Solid aluminum compartment tops provide strength to the tops of our toolboxes and all that they can hold.
T-handle twist compression latches
The T-handle compression latches on our panel doors allow for easy access to the body's storage compartments, while keeping moisture out of the toolbox and away from your tools when shut.
Vise socket in bumper
We put a vise well in the rear of every bumper on every service body that we manufacture, so when you are ready to work, our bodies are too.
Heavy-duty rear tailgate
When you haul materials on our decks, you can rest assured that our tailgates will be tough enough to keep the material inside of the deck. They are rated at over 400 lbs., supporting even the largest operators to gain access into our bodies.
Universal body and bumper mounting kit
Installation has never been easier, thanks to our easy-to-use mounting kits — included standard with every SBA.
Automotive D-bulb weather stripping
Weather-stripping is an important feature of any body. Our doors are sealed with D-bulb weatherstripping to ensure that no moisture gains entry to the interior of our toolboxes.
Multi-panel doors with internal reinforcements
Our doors are built with reinforced panels to prevent flexing and sagging with repeated use.
Pollished aluminum fender
Stainless fenders add a stylish touch to your service body, with the added benefit of being corrosion-resistant too.
PAINT
100% primer & top coat
We use the industry's finest powder primer and powder top coat so you don't have to worry about rust and corrosion, keeping our beds looking good for years to come.
Individually coated components for maximum coverage
Because CM coats every single part of our service body, you can rest assured that the parts of the body that you cannot see look as good as the ones you can.
Powder-coated tool box interior
We powder and primer everything, even the interior of your toolboxes. This ensures that when your tools shift in transit, they won't end up with rust and corrosion.
WARRANTY
4-Year / 48,000-mile warranty
Some companies say they stand behind their products, we put it in writing. We offer the longest warranty for the body, offering a 48-month warranty. We recognize what an investment a service body can be, and we want you to know that were with you today, and four years from now.
10-Year No Rust-Through Guarantee (Aluminum)
Configurations
| Chassis Style | C.A. | A | B | C |
| --- | --- | --- | --- | --- |
| 98SRW | 56″ | 78″ | 49 ¼" | 14 ¼" |
| 98DRW | 56″ | 94″ | 49 ¼" | 22 ¼" |
| 110SRW | 60″ | 78″ | 49 ¼" | 14 ¼" |
| 110DRW | 60″ | 94″ | 49 ¼" | 22 ¼" |
| 134DRW | 84″ | 94″ | 49 ¼" | 22 ¼" |
SRW – Single Rear Wheel l DRW – Dual Rear Wheel
---
"VV" – Streetside & Curbside : "V" configuration
Optional flip tops are available on either or both sides.
V Configuration (76, 81, 82, 98 & 110)
1st Vertical: Two adjustable shelves with two adjustable dividers per shelf
Horizontal: Open with uni-struts installed
Rear Vertical: One adjustable shelf with two adjustable dividers
V Configuration (134)
1st Vertical: Two adjustable shelves with two adjustable dividers per shelf
2nd Vertical: Two adjustable shelves with two adjustable dividers per shelf
Horizontal: Open with uni-struts installed
Rear Vertical: One adjustable shelf with two adjustable dividers
CM Truck Beds News
KINGSTON, OK (January 11, 2020) — CM Truck Beds is proud to introduce the new Gen 2 SB Service Body. Building on the legacy of its popular SB model, CM pushed the envelope to [...]
CM has added another innovation to its lineup with the debut of the HS Hotshot. This single-piece steel truck body is designed for ultimate strength and durability. It offers the industry's best hauling capacity and [...]
CM Truck Beds continues its focus on driving the industry forward with the introduction of several innovative new models in 2020. The CR Crane Body, CB Contractor Body and LB Landscape Body enhance the CM [...]